Douglas DV60 Prototype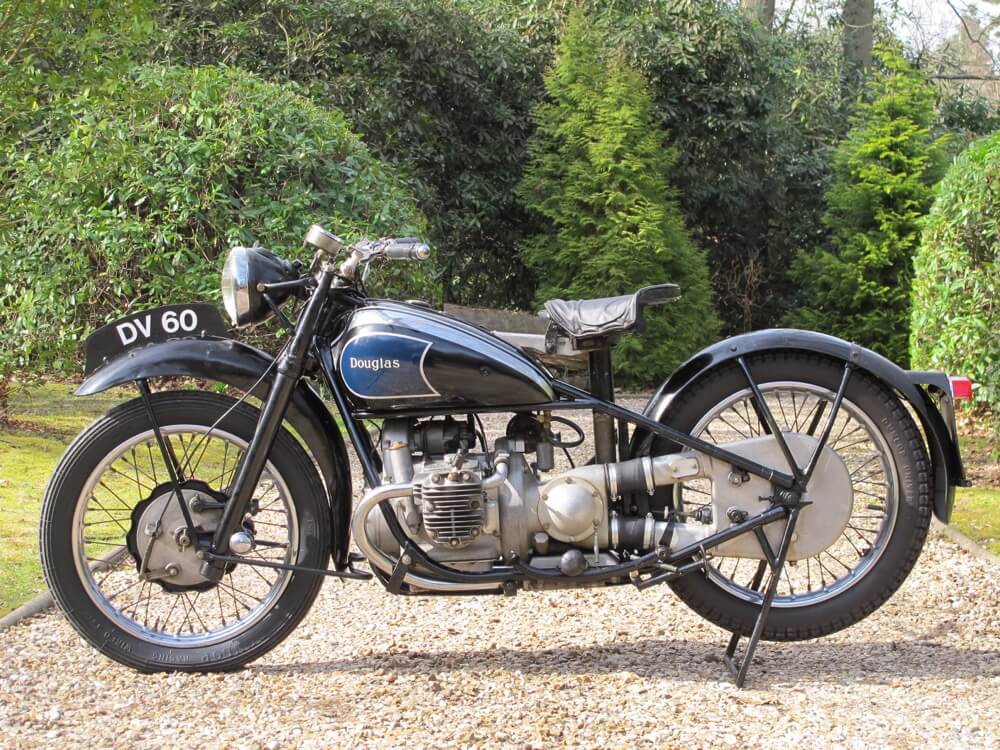 Model:
DV60 MOD prototype
Sole remaining prototype of three built for Ministry of Supply in 1947.
One of the late GD Brown collection; this number 3 of 3 prototypes was purchased from the Douglas factory when Graeme acquired all the Douglas spares. It remains the sole prototype built by Douglas. There is quite a history to this machine, which remains the property of GD's son, and we know it was damaged by fire when an incendiary bomb set the Works alight during an air raid! After the war it was resurrected but never went into production. Three were built for the Ministry of Supply, sent to the Army testing ground at Farnborough and submitted for approval. As we know they were never put into production, although apparently the bike performed well in the tests. The machine is interesting in a number of respects, particularly the unique telescopic saddle pillar. The 600cc sidevalve machine weighed 315 lbs, cosumed a gallon of fuel in 90-100 miles and had a top speed of 70 mph. Most importantly it was inaudible at 400 yards. When we have it running that will make an interesting video.
This machine will only be sold to a museum collection as it is of great historic significance. Offers in the region of £20,000 will be considered.