Ducati MTS1100 S Multistrada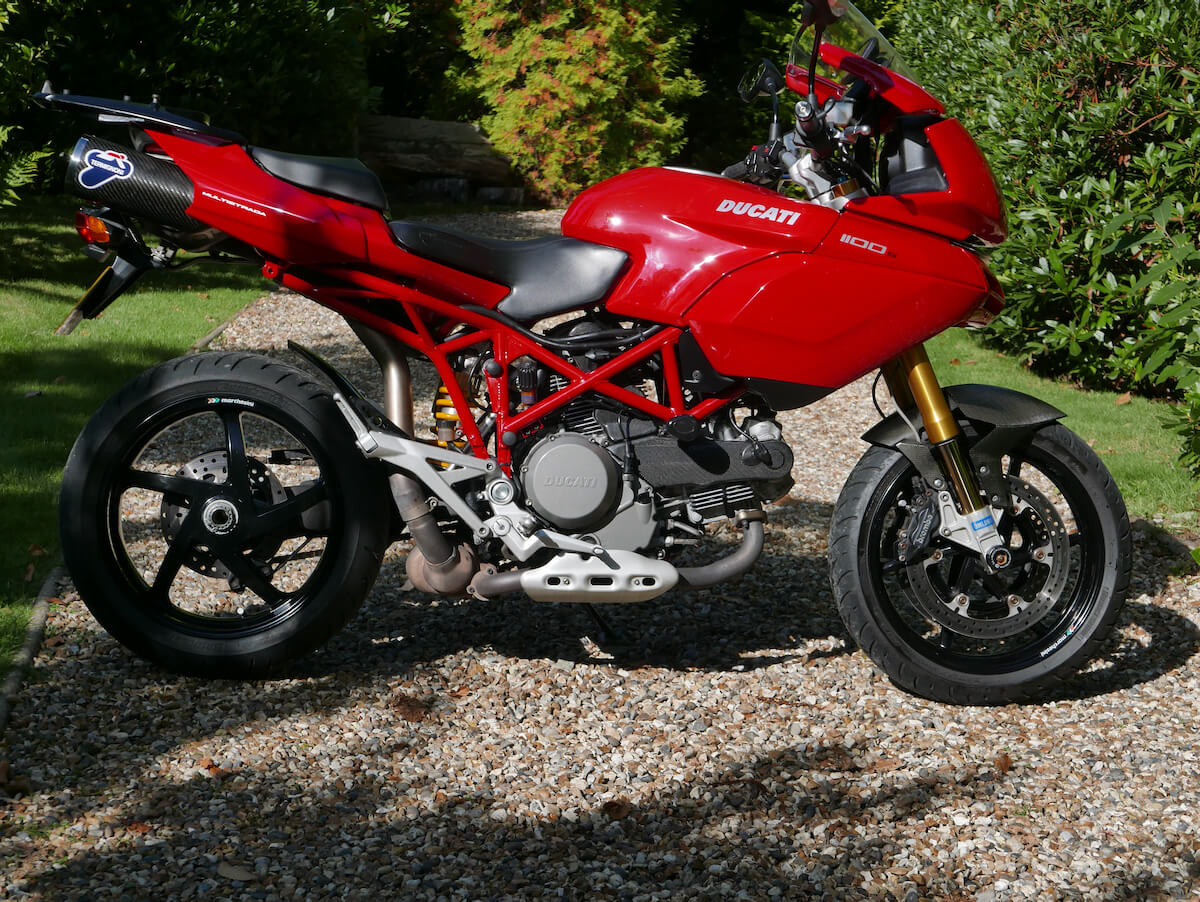 Model:
MTS1100 S Multistrada
Amazing how the Pierre Terblanche designed Ducatis have grown on us over the years isn't it? No excuses for having a 2009 motorcycle on the Classic Super Bikes website; it's a classic in the making as are so many of Terblanches masterpieces. The 999 for instance? The Sport Classic range? All way ahead of their time in terms of concept and styling. The Multistrada truly was a gamechanger, taking the big trailies which were all being used for touring and looking at it the other way by developing a true road bike with some of the big trailie features that made them so attractive. Laughingly known as the "fuglystrada" when it came out; you hardly ever hear that now; the years are being kind to its style and it's growing into our sense of what looks good on two wheels. The early air-cooled Mutlys were half the power of the latest ones but they punch well above their weight due to the extremely light weight and wonderful engine characteristics. This is my bike and I rode to Italy with a friend on a later Pikes Peak a few years ago without falling behind and without wanting to swap machines. It's a gem of a bike, does almost anything you ask.
So it's my bike and I know it well. It has three former keepers so it's low mileage and low owners, a UK machine from new and it comes with a full set of matching red Ducati panniers and frames. It has had all the major service work done recently including valve clearances, fuel filter, fuel lines and belts of course. I change the oil well before necessary and only use the very best fully synthetic. It has be best tyres fitted and the rear is new. It was completely stripped and rebuilt with the fuel tank/seat unit repainted along with a few panels damaged after I came off it a while ago, a good excuse to refresh the paintwork and stop the paint bubbling by using special sealing primer. I've done miles on it since and it rides and looks like new. I will not be disappointed if it doesn't sell this winter as I would only want the same bike next Spring. Change is good though, so if you like what you see please give me a call.