Yamaha R1 Track Bike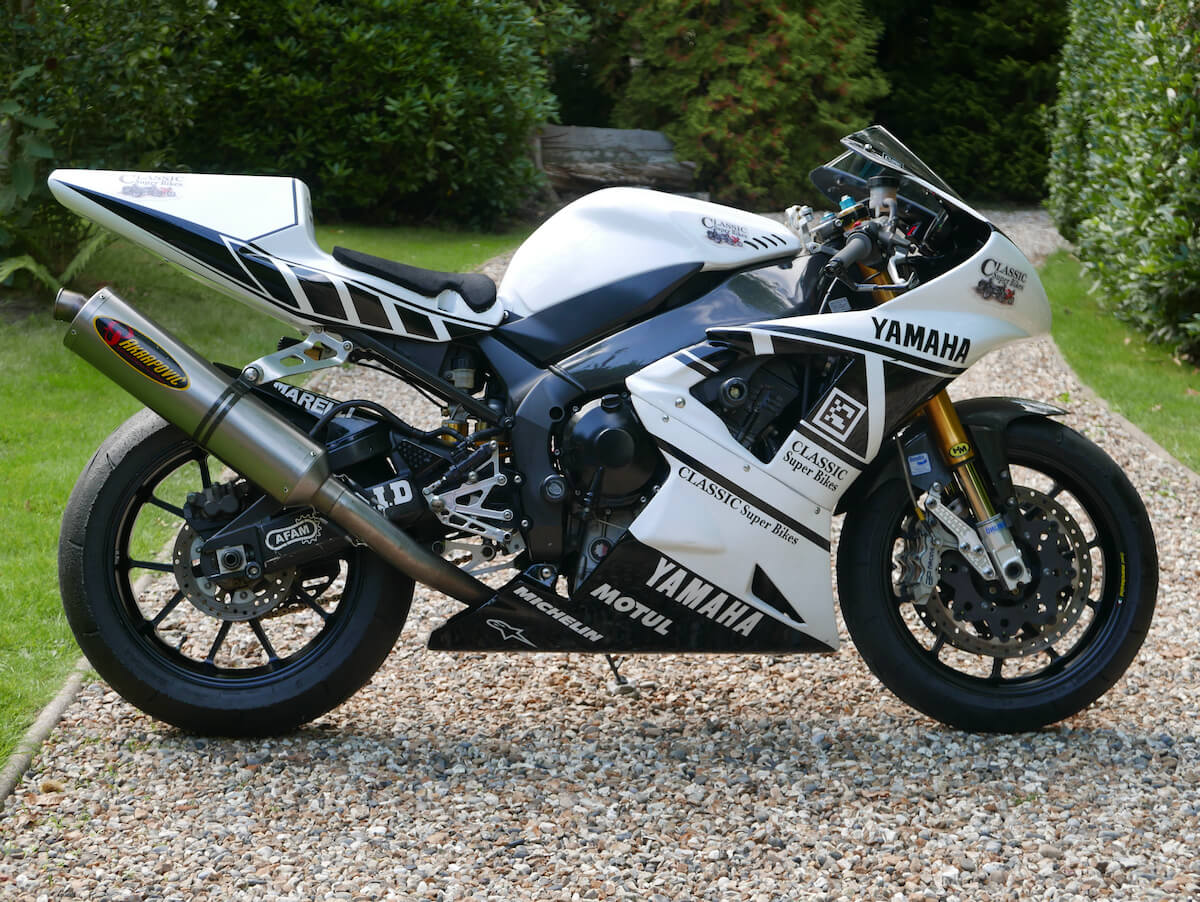 From my personal collection and the one I have done more miles on in the last few years. It's a sub 10k miles one previous owner UK machine on which much time and money has been lavished in the pursuit of track perfection. And it's almost a classic now it's 20 years old. How is that possible? The engine is standard apart from the usual power commander boxes, and a quick shifter. The exhaust is pictured with the baffle fitted but it sounds heavenly with it removed (which it is whenever regs allow). The rest you can pretty much see, massive spec. including Marchesini wheels, Ohlins front and rear, AP Racing brakes, Harris bits everywhere including rear-sets, Akra exhaust of course…it goes on. The original wheels are fitted with brand new Bridgestone wets and it's on Metzeler TD slicks now. Fitted with race fairings and the Classic Super Bikes stickers are easily removed if you're not a fan. It has been maintained regardless of cost, oil (Silkolene Pro4 fully synthetic) and filter changes every 3 or 4 track days (it comes out looking like new), brakes just serviced with new pads and new Brembo discs on the front now. It gets lots of attention.
I have had so much fun on this bike and you will too. The truth is I probably haven't got the best out of it; not a particularly fast rider and the feedback from faster riders is that it just keeps on giving…if you have the ability and the courage. What I love about it is the way it looks and sounds and how well it behaves at any level on any track. I've enjoyed it on tracks as diverse as Castle Coombe and Portimao. I have a feeling the minute it goes I'll want it back!