Mick Doohan's Paddock Bike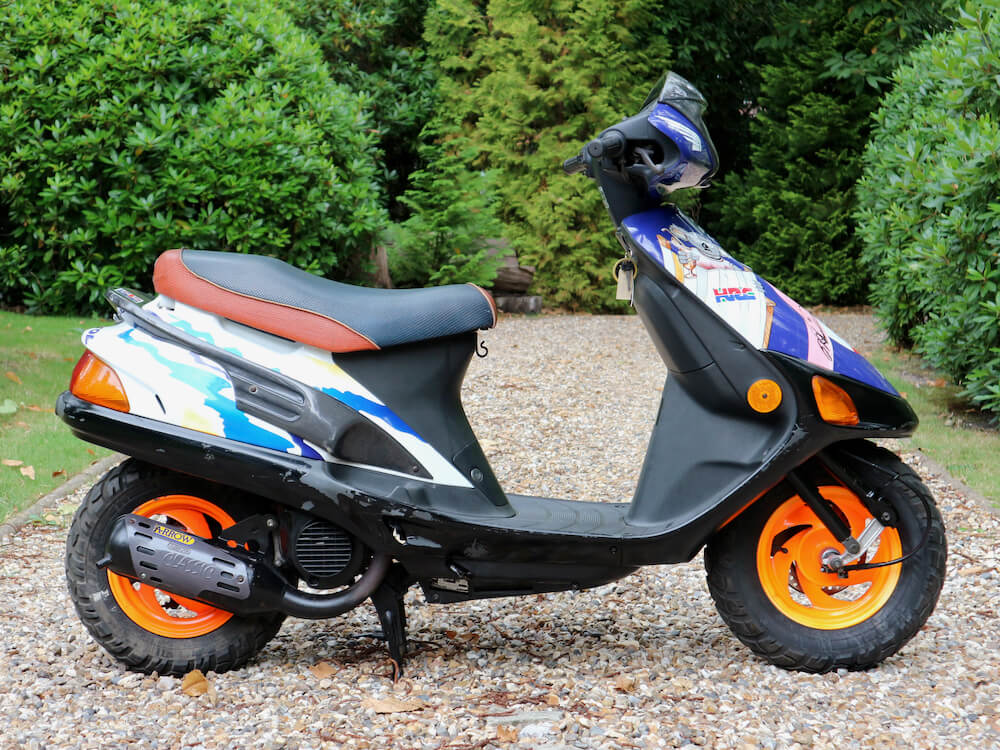 Manufacturer:
Honda & HRC
The complete package and a wonderfull addition to any serious collection of famous racing machines. The bike is adorned with special Mick Doohan parts and stickers; carbon handlebar fairing bearing his name, special carbon stying wings on the rear fairing, bespoke leather seat cover embroidered with his name, FIM 500GP scooter pass, custom paintwork on the front fairing and teh iconic Doohan design all over the bodywork plus sponsors' stickers and period additions everywhere. The word from the last owner was that it was HRC "breathed on" but we can't confirm this. It is fitted with a performance Arrow exhaust system and the clutch does let in at higher revs than I would expect so maybe it has had some mild tuning. It's been unused for years and recently recommissioned in our very own Classic Bike Workshop, so it starts on the button now and sounds crisp and clean. Lots of documents including a framed picture of Mick with the bike when it was auctioned for charity many years ago, presumably after he retired although he does look very young in the picture. His name is in the service book from new and there is a collection of documentation which amounts a unique record of this unique machine's irrefutable provenance. It's not a scooter, it's the biggest, fastest, rarest most desireable and iconic example of Motorycycling Grand Prix memorabilia you can think of. Valentino Rossi's has just sold for £15,000 so snap this up you HRC collectors!
SPOP PRESS! We took it to display at the Stafford show and the fuel pump has stopped working so price reduced accordingly. Easy fix or bargain museum piece.