Honda C114 with race kit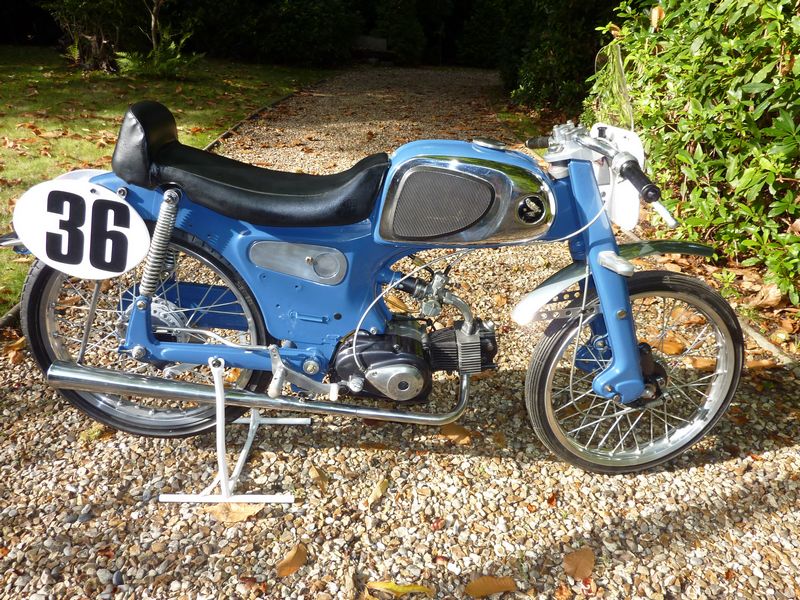 Seen at the 2011 Thundersprint and now for sale, this unique 1962 C114 registered in UK in 1963 retains original reg no.
The 1962 Honda CR114 was the forerunner to the famous CR110 and this superb race replica has been created in honour of the bike Bill Ivy raced at Snetterton in a 50cc race in 1962. The race conversion is the result of recent work by a road racer of the old school; also an engineer with the ability to create such a machine as well as ride it. Many of the original parts are with the bike so it could be returned to standard, and the original buff Log Book is on file along with the handbook and a V5 registration document. There is also a file documenting the project and racing references to Bill Ivy and John Cooper who rode a similar machine in a 1964 Endurance race. This is seriously the biggest crowd puller you can have, so only take it out if you can handle the questions!