Triumph T120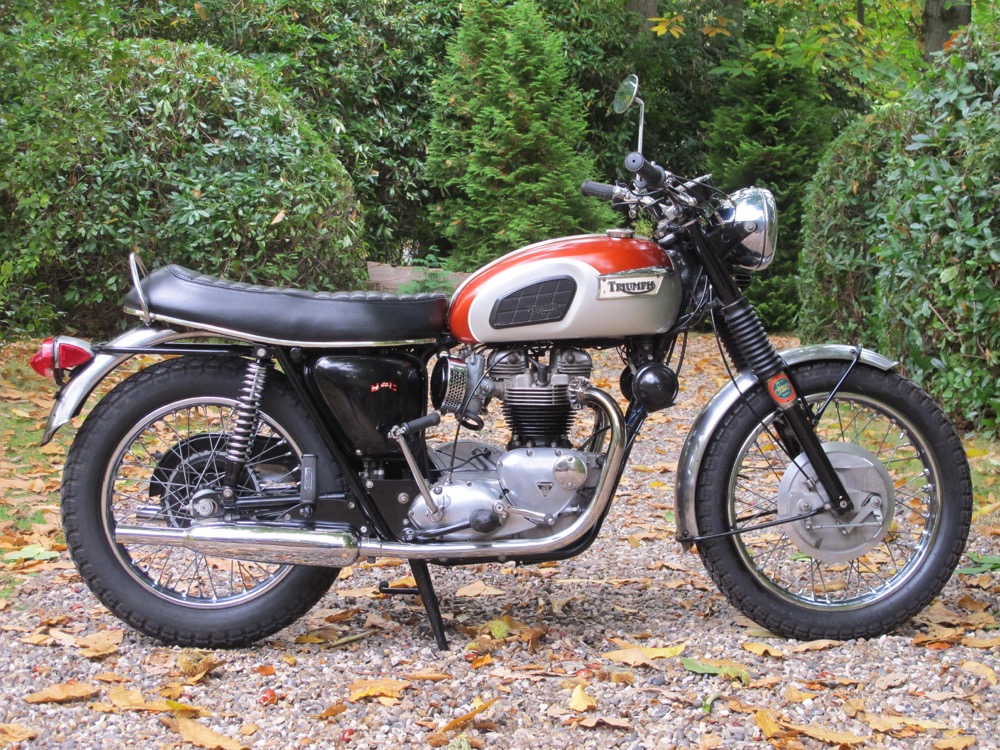 Returning to stock very soon.
This is what we said four years ago…"The condition of this machine is quite staggering and with a document file including the owners handbook, original sales invoice dated 2nd April 1970 and various other documents; in Swedish of course; it's a really rare find. One owner from new until a few weeks ago. The matching engine and frame numbers are T120 not T120R and we have a dating certificate from TOMCC; it's a T120 and the mudguards were swapped to R spec stainless from new. As you can hear the engine is sweet and everything works as it should including the electrics. The top end has been rebuilt but otherwise the engine has never been apart. This benchmark machine does not require restoration. We don't often get the opportunity to see original seats with the grab-rail attached, original "top hat" air filters and all the fittings which so often get lost or replaced seem to be there. It even has a tool kit under the seat. So, very rare factory-fresh specification with matching numbers and documented history"
In the last four years the bike has covered only a few hundred miles and been treated to a rebuilt speedo in mph, the heated grips have been replaced with standard and it has been looked after and loved for the original example 1969 Bonnie that it is.