Gilera Nuovo Saturno 500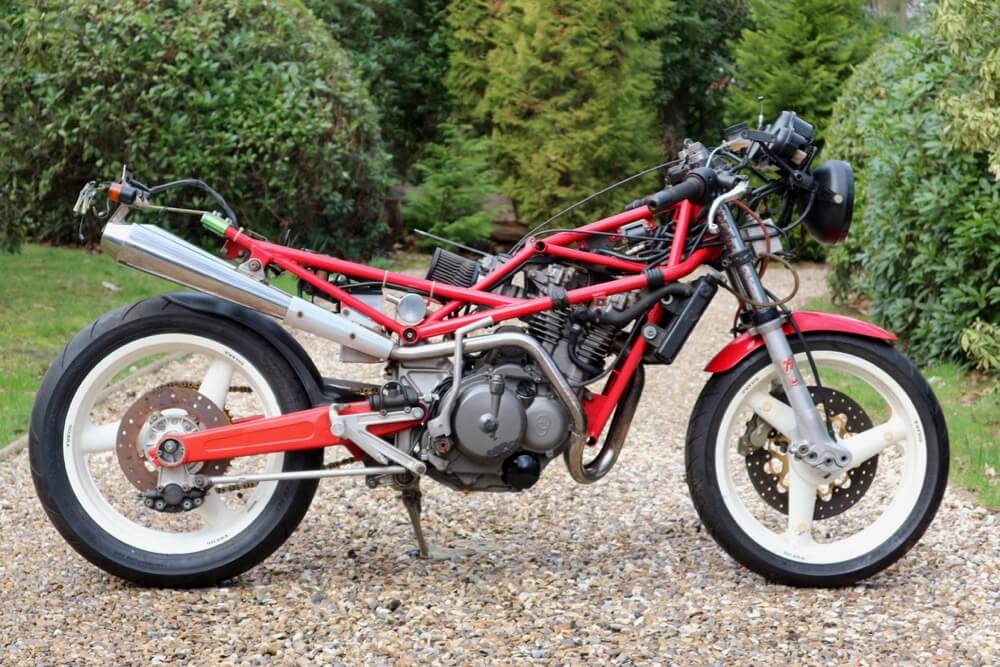 Model:
Nuovo Saturno Bialbero TT
Condition:
For restoration (9)
Engine will be rebuilt, serviced and running running: newly nikasil coated bore, rings, gaskets, seals, oil and filter. Carb will be cleaned and rebuilt with new parts where required then set up to fuel correctly. The rest is as seen for restoration. It's all TT Special with the high level exhaust, extra catch tanks and QD racing seat unit; the only exception is the standard fairing. This will give arguably the best-looking combination of bodywork as the standard fairing flows into the bike's esthetics rather more smoothly than the bare TT Special item. Extra special components include the WP rear shock and QR front wheel racing forks; both desirable performance upgrades on these Saturnos. Fork stancions will need re-chroming as you can see, tank will need restoring, lots of work to do but frame in excellent condition and very low recorded mileage (clock is in km). It's also got trick control levers and a billet Brembo front brake caliper but that's not in the best condition so might need replacing. Complete with Japanese registration document and NOVA registered so easy UK registration when MOTd. This bike has lots of potential for a project-seeker and remember the engine will be done for you.