Gilera Nuovo Saturno Bialbero 500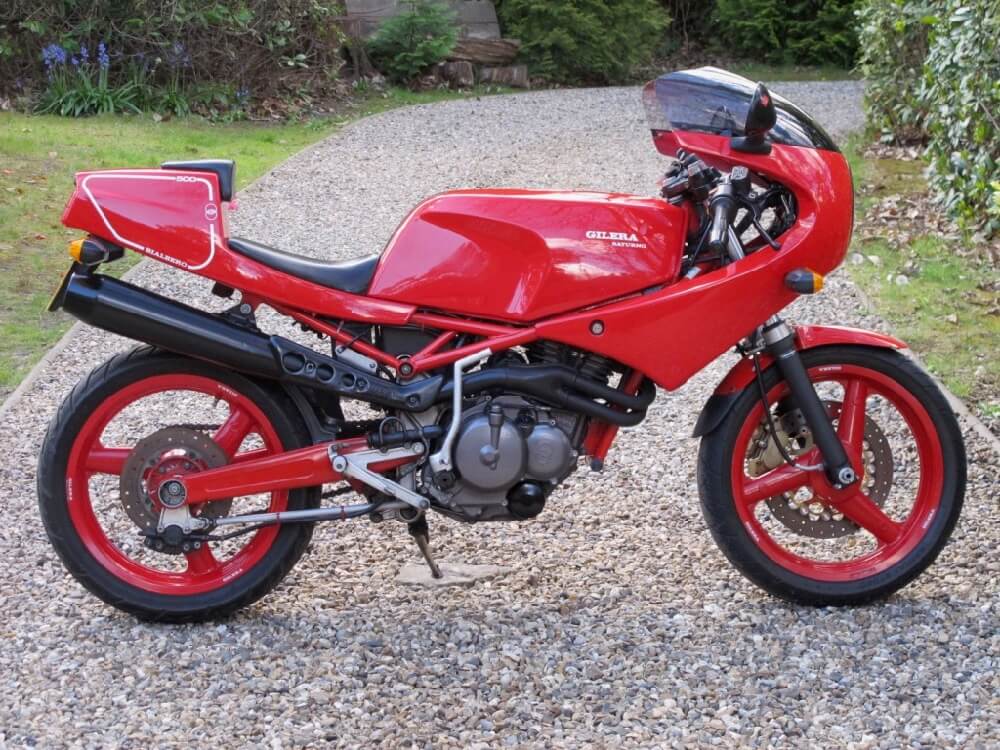 Model:
Nuovo Saturno Bialbero
One of very few first registered new in the UK; almost competely standard.
Rare 500 UK machine in lovely standard condition. The paintwork appears to be original and yet it's unfaded which is very rare – must have been kept out of the light for most of it's life, or maybe it has been repainted but it really doesn't seem so. First registered in February 1991 and showing five former keepers on the V5C, everything appears to be in good order and generally excellent standard condition. If we're being picky we'd change some of the engine case screws from red back to silver or black, and there is evidence of a past fuel leak from the tap which has marked the cases and chain guard on the left side (this is quite common). More importantly however, the seat unit is unbroken where it fits to the rear subframe (most of them are broken) and all of the often-missing or broken parts like the chain guard and swing-arm protectore are present and correct. This is a really good example of this really good motorcycle. A modern Gold Star if ever there was one.