Norton N15 CS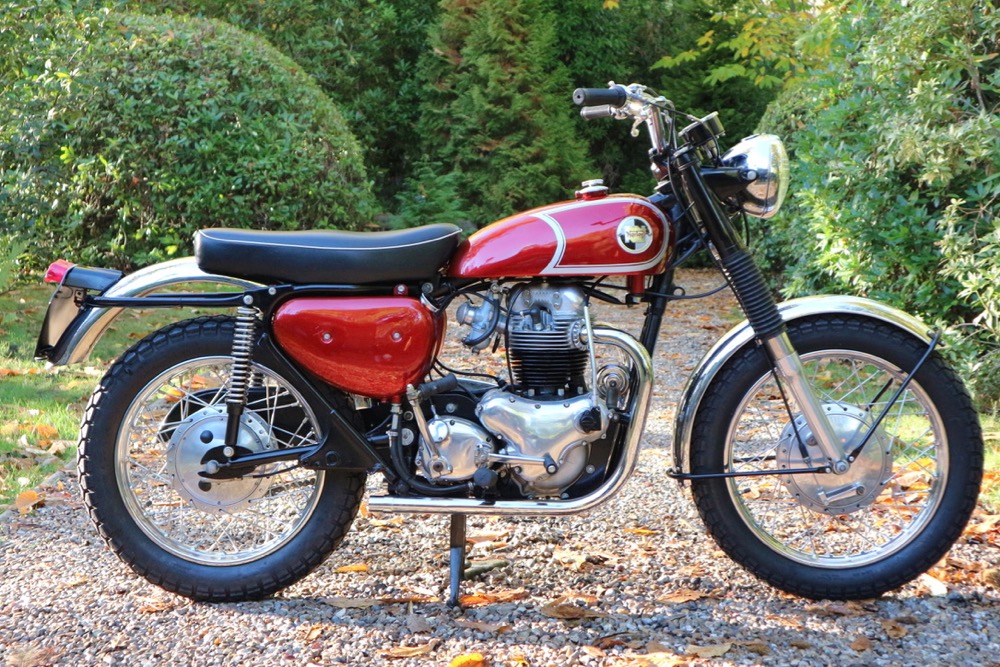 Model:
N15 CS "Scrambler 750"
Norton's own version of the rare Atlas-engined Street Scramblers, in open-pipe USA spec.
Advertised as the "Scrambler 750" by Norton's importers the Berliner Motor Corporation in 1967, this model was seen as the ultimate Street Scrambler or "Desert Sled" as they were known in the USA. This relatively rare and highly desireable model was created by using the well-proven AJS/Matchless twin-downtube frame and Norton's 750cc twin Atlas engine and legendary Roadholder front end. It's a pretty bike and a pretty awsome combination of quality parts; the sum of which is greater than the parts for a change. Beautiful in the correct candy-apple red with chrome mudguards and sounding gorgeous with those straight-through unsilenced pipes unique to the Scrambler 750 version. This fine matching numbers machine was first registered in the UK in 2002 and has had only two UK keepers; the first the importer. The bike comes with old V5 and new V5C and records of recommissioning and restoration by Classic Bike Workshop. It runs perfectly, is in fine mechanical condition throughout, all electrics working, charging well and ready to ride or show.