BSA RGS Replica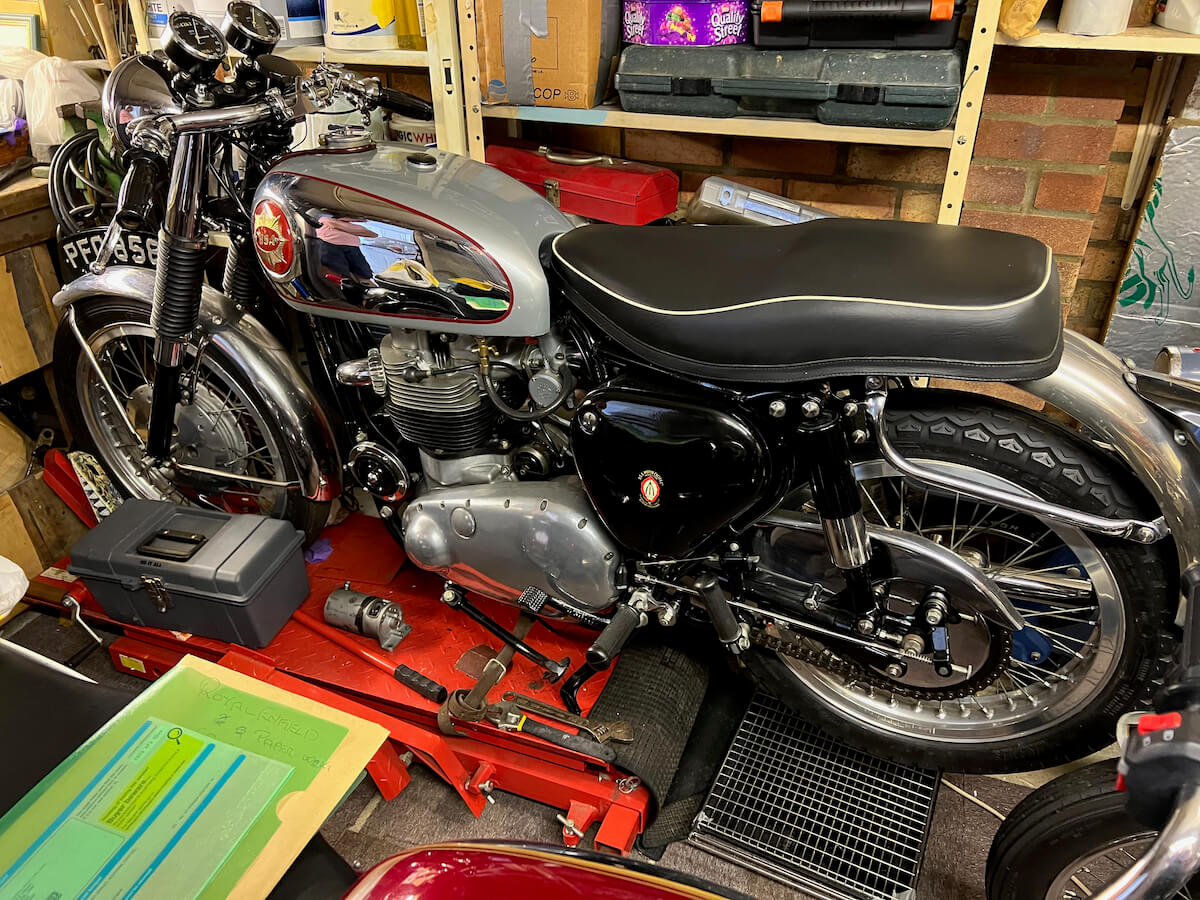 Model:
Rocket Gold Star Replica
Condition:
Nearly Concours (2)
A beautiful replica Rocket Gold Star which appears to have been well built regardless of cost. The frame numbers are factory stamps and fit with the bike's first registration date of 01/07/1955 and the engine is a slightly later A10 from 1958/59. Last running only a few years ago it will need recommissioning and probably running in when back on the road. V5C present and correct, registered as a Historic Vehicle.
This machine is one of a collection of classic motorcycles coming to market some time after the passing of their owner and these pictures have been taken where they were left in the family garage. The mechanical condition has not been assessed but we are advised that they were all running well and used occasionally up to two or three years ago so recommissioning should be relatively straightforward. The bikes are advertised in the condition you see them and sold as seen. If you are interested in any of these machines but not interested in the recommissioning work then we will have the bike(s) assessed in our workshop and will be happy to negotiate a price for the bike "on the road". Please call to discuss any of these as I appreciate there is less information here than is ideal to make a decision.