Gilera Nuovo Saturno 500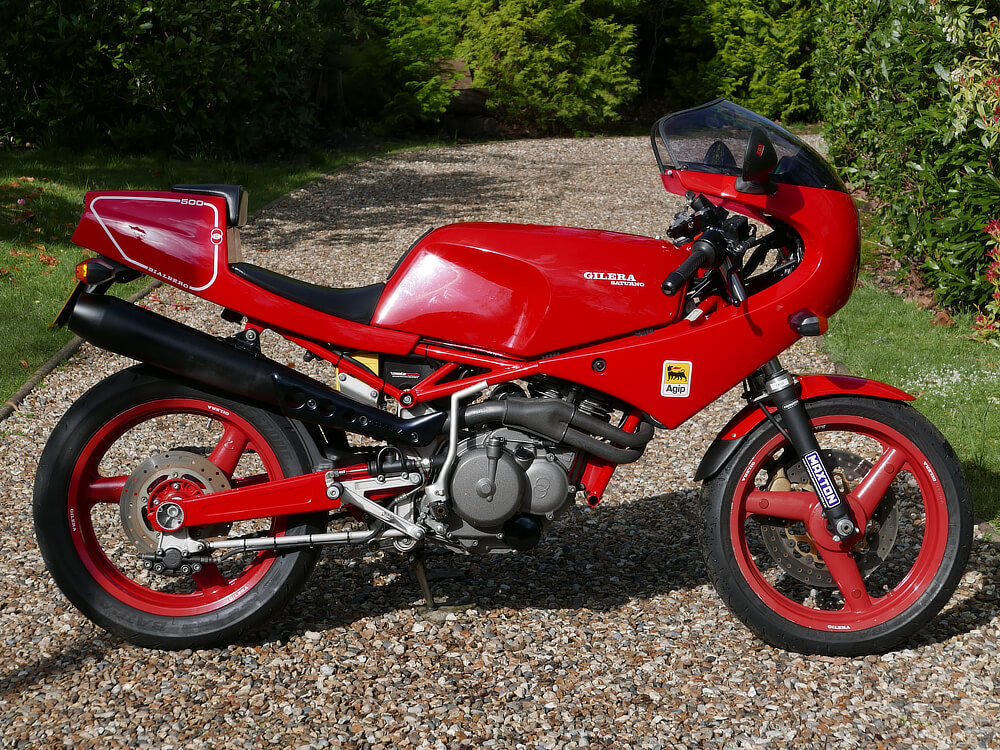 Model:
Nuovo Saturno Bialbero
Late UK Saturno in excellent standard condition, low miles and owners, returning to stock soon with about +1,100 on the clock
It's not often we find a UK 500 Saturno but here is a lovely example just returned to stock! It's nice too, lots of original parts surviving like the original chain slider on the swingarm (it's been taken off and replaced with a KTM item, provided in a bag) the chain guard itself, original screen is very rare now and the seat fixings are all intact underneath which is also rare. It's had some paint (tank for sure, the tiny "made in Italy" badge is underneath) but most of it including the wheels (going slightly pink as they do) is original and the bike is in lovely condition throughout. The V5C shows one owner from 1997 to 2012 with one before and two since, only 9,444 kilometers on the clock which is around 6,000 miles so it's hardly been used. Running perfectly as you can hear, comes with an MOT and ready to ride although the last but one owner had it in a collection and the last hardly used it so it's not seen much of the road in recent times. The last owner treated it well and used it rarely. Classic Bike Workshop have rebuilt the carburettor with new parts including the all-important accelerator pump diaghram and it's been treated to new standard indicators and mirrors! Grab it while you can, these things are a joy to ride and bullet proof. A bullet proof investment too. This is a quite exceptional example and we see a few so we know one when we see one.