Honda CB400F special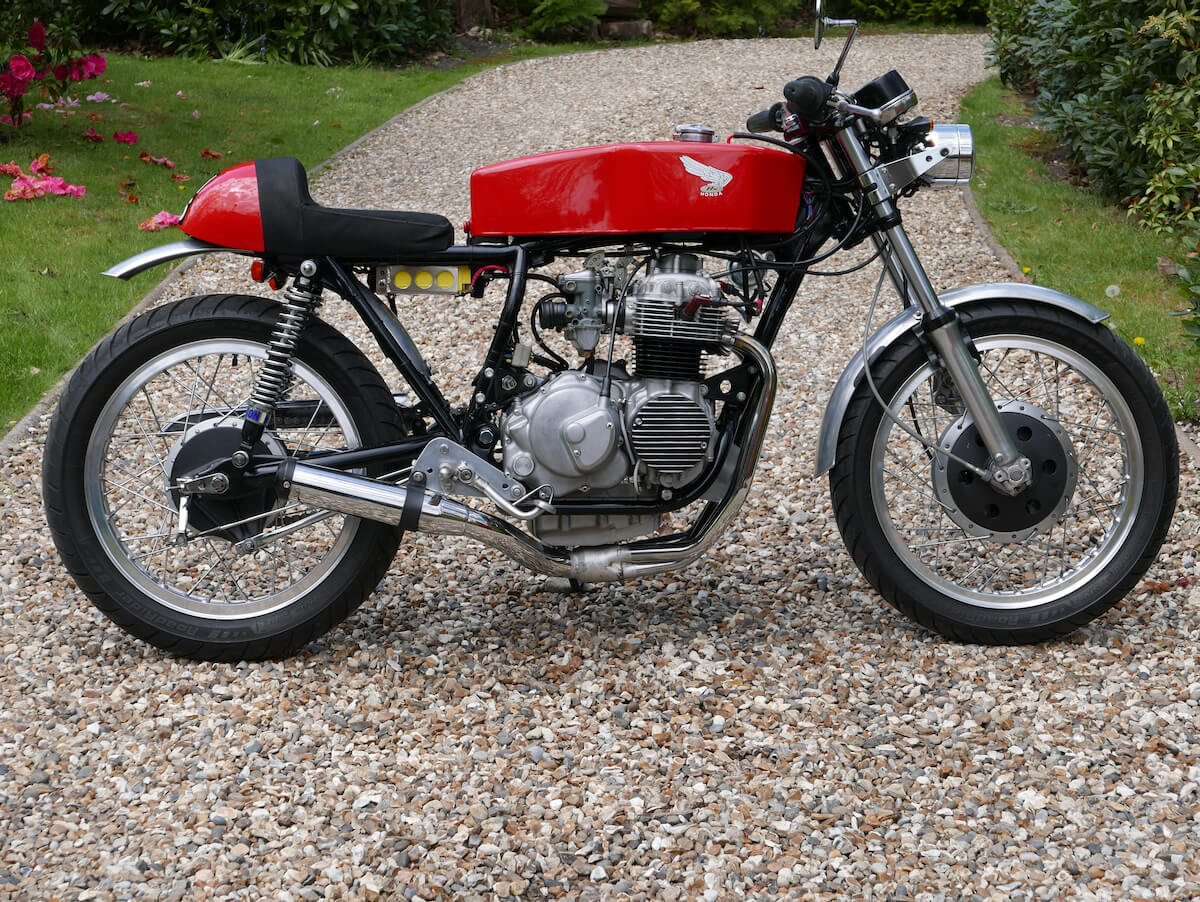 Model:
CB400F racer special
An interesting 460cc four cylinder special, created to the builder's personal specification without regard to cost (over £9,000 spent, with invoices) and running well after recommissioning/servicing and fine-tuning by the Classic Bike Workshop. A fast roadster in current form, this clearly offers the opportunity to become a serious classic race-replica with very little work indeed and all the serious money has been spent so very little extra cash required if that's the way you want to go with it. The spec is massive and the complete nut & bolt rebuild included bespoke parts like the beautiful alloy fuel tank and one-off wiring loom. An early Honda twin leading shoe front brake is laced into a new Borani alloy rim with new spokes, the forks have new stanchions and bushes and seals, all the cables and fittings are bespoke or modified to suit the build and everything has been done with a fine attention to detail. The rear suspension units are Hagon specials and the wheel is Morad alloy again to match the front. There is a full two-page typed list of the modifications and extras incorporated on this machine and that doesn't include the engine. The engine has been completely professionally rebuilt with a Yoshimura 460cc conversion, fast road camshaft and performance four-into-one exhaust. Currently breathing through standard carburettors the bike performs very well indeed and the obvious performance next-step is a set of performance carbs which would release the full potential of the extra capacity and hotter cams. With that and a race fairing you've got a £10k+ road registered classic racer. As it is you have a unique roadster with a classic streetfighter look for about half what it cost to build.