Moto Guzzi T3 California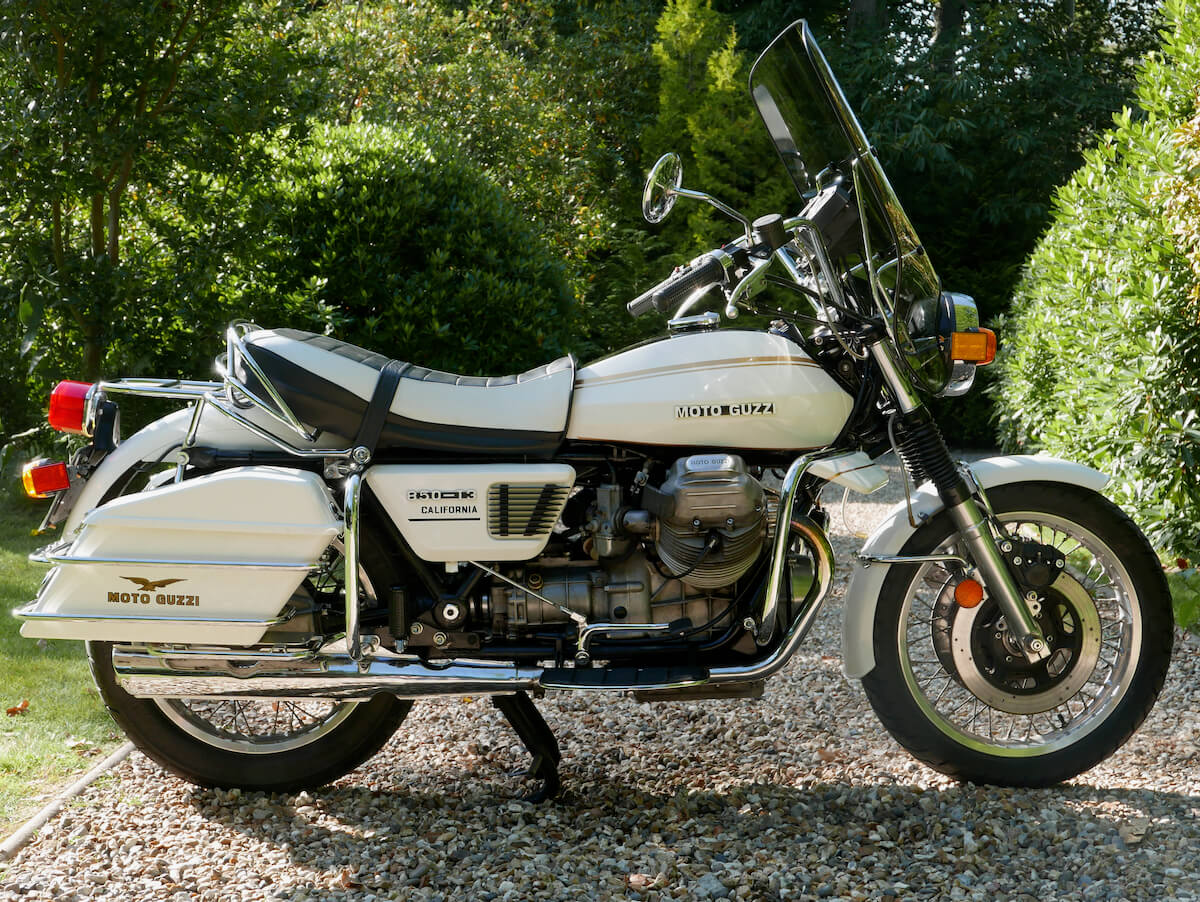 A genuine UK T3 Cali presented in California Highway Patrol livery. Mechanically good, looks and feels like an honest Cali under the fancy dress and came from a well maintained and regularly ridden collection of Guzzi twins so it has been well looked after. Starts on the button, idles and performs well and is a real joy to ride. Matching numbers UK 850 T3 California with old and new registration documents and a collection of old MOT certificates and invoices and a spare set of keys. The panniers are a triumph of style over practicality but they look the part and if you like the CHIPS style this has it in spades.
I realise how rubbish my description was now! I've just been through all the documents and it's quite a story so might be worth having a chat. Here are the highlights though…current mileage 24,456 believed genuine. Looks like it stood for 10 years 2005-2015 when it had a big recommissioning on 20k miles with Ashley Barter costing £1,300. Since then bills for around £1,000 for servicing mostly 2018/19 then we just this year put new Bridgestone tyres on it and renewed the bevel drive oil. The last recorded full service was September 2019 at over 23k miles so not long ago in mileage terms. It's had a new clutch, crank seals and clutch seals, push rod seals, top end has been rebuilt but no big parts that I can see. I don't think it needs anything but you'll find stuff to do if you use it of course. I would probably look at the gear change linkage (it's sloppy but they are) and the pannier lids need bungying on which annoys me but little things really. It is a genuinely nice bike, lots of fun to ride and the linked brakes work surprisingly well.