Triumph Tiger 100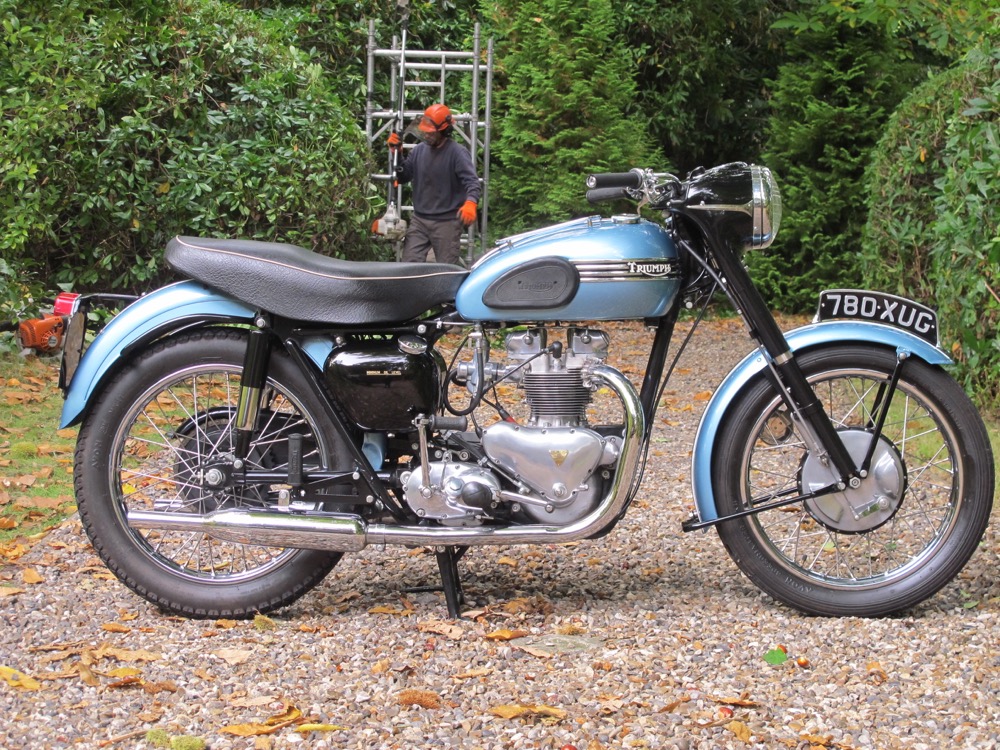 Condition:
Nearly Concours (2)
A well restored and rebuilt matching-numbers T100 returning to stock soon.
Classic Bike Workshop had this bike running even sweeter now than when the video was taken and since these pictures were taken in 2017 it has been looked after by a competent and responsible owner known to CSB. The workshop attention included the addition of a clever crankcase breather modification to avoid the oil-splatter often associated with early pre-unit engines. You can see and hear the quality of this machine, which was well restored to almost new condition. Matching engine and frame numbers are completely unmolested and the V5C reflects these correctly. Registered on what we assume to be an age related number, the bike was re-registered in 2008 so it's safe to assume that this is when the restoration was completed. Sadly no documentation relating to the restoration and rebuild has survived with the bike, but the quality of the machine is unquestionable. This is an excellent example of Triumph's most beautiful 1956 model with the close-finned alloy barrels giving the bike a distinctive and distinguished look appreciated and desired by all.
Say hi to Chris, the best hedge-man in the business, background shots a speciality.