BMW K75 RS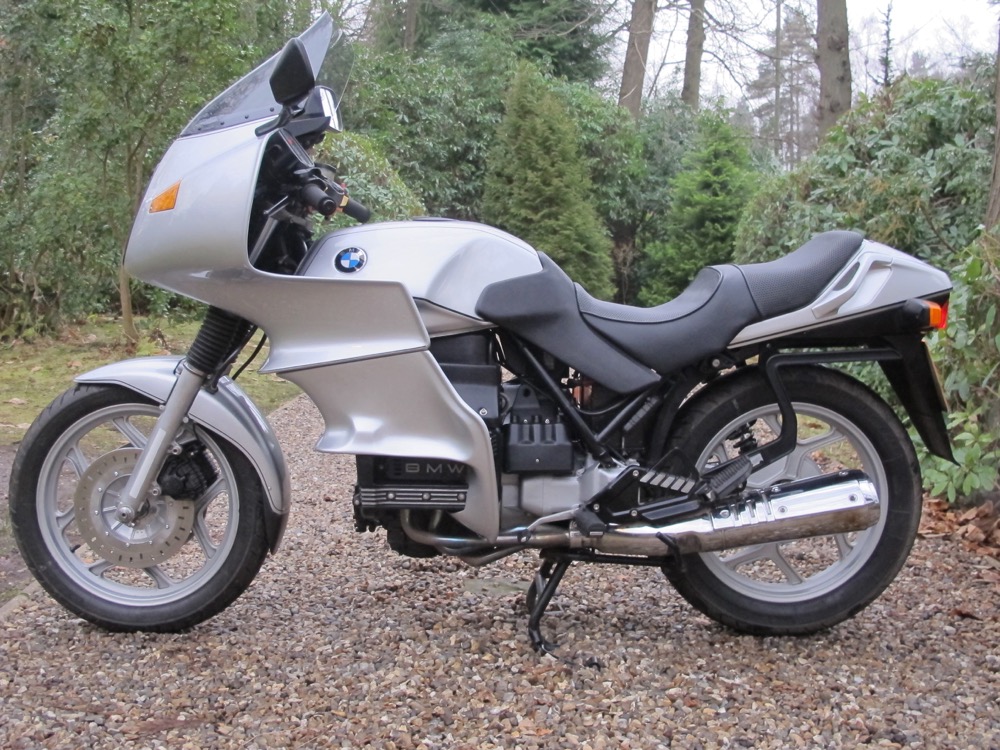 Model:
K75 Ongar RS Special
BMW K75 triple; one of about 120 converted to RS spec by Ongar Motorcycles.
A classic combination of BMW's best "flying brick" engine; the smooth 750cc triple; and their best all-round fairing for looks and protection; the original RS design neatly modified to fit the K series machine. Recently the subject of a sympathetic restoration which included new paint and seat cover, the engine has also had much attention including the replacement of engine management sensors (a known weakness) and a full service. The result is very pleasing and should prove one of the most reliable and enjoyable classic riding experiences for many many miles ahead. Only three former keepers on the V5C and 50k miles on the clock (nothing for these), complete with manuals and genuine BMW luggage. Currently fitted with a light tint flip-screen and the original BMW clear standard screen supplied with it.