Triumph Speed Twin Streamliner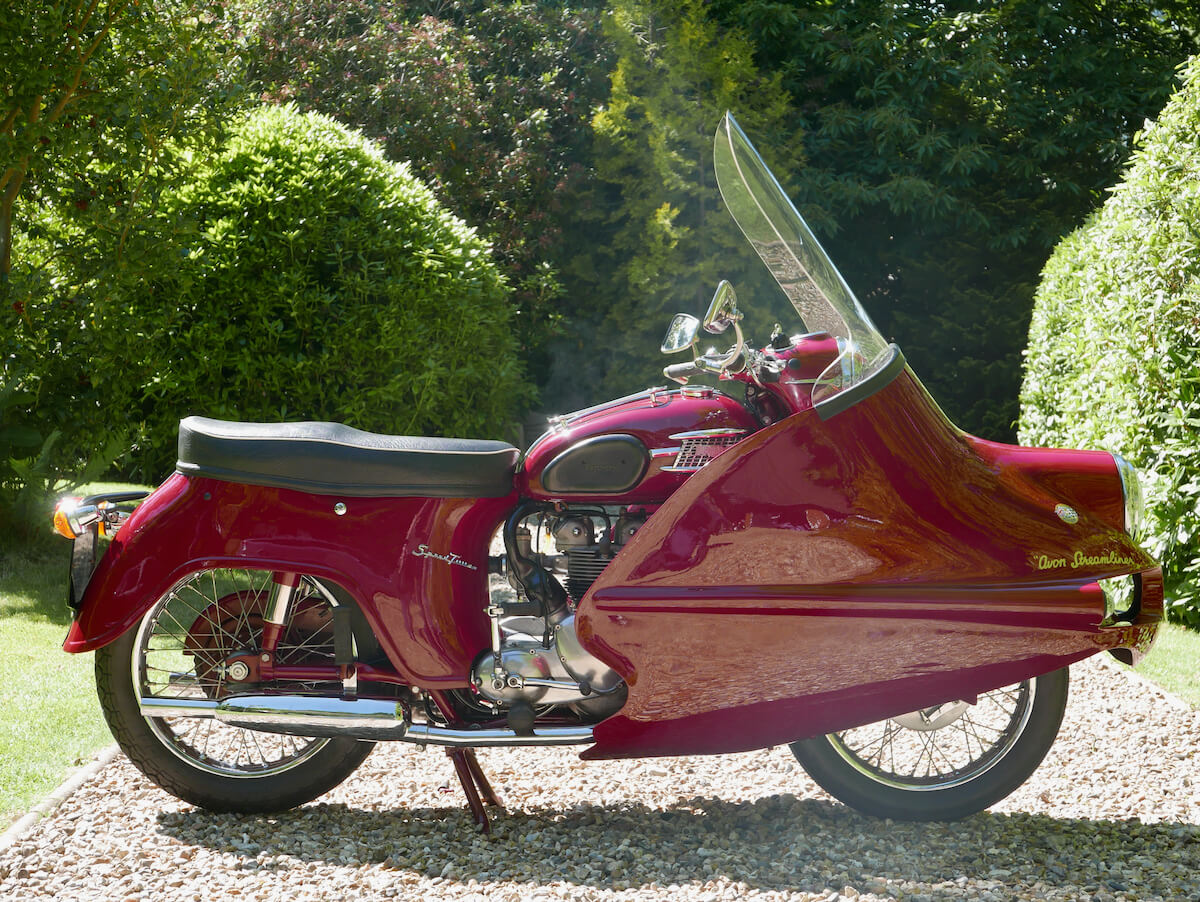 Model:
Speed Twin with Avon Streamliner
This is a matching numbers '61 Speed Twin fitted with the legendary Avon Streamliner "dustbin" fairing, all painted in the correct Cherry Red livery traditionally found on Speed Twins of the era. This machine appeared in the Ace Classics 2010 calendar and was displayed at Classic Shows around the country around that time. Mechanically noisy from the top-end of the engine and a little smokey after a few years unused so we'll give it an engine refresh and final sale price will be determined by how much that costs. The bathtub is original metal with underseal, lots of original features remain including the rare Vokes air filter. There is a debate as to whether there should be a rubber tray or fabric tool roll under the seat (we think the rubber trays were on earlier models) but as you can see it's tidy under the seat and elsewhere and there are a couple of correct spanners with it. A stunning example of all the classic aero of the time; from Bathtub to Dustbin, fully-enclosed to Streamliner; in one beautiful red and chrome dream machine. If you love it as much as we do call now to reserve subject to the imminent engine work.